Google's parent company, Alphabet Inc, lost $100 billion in market value on Wednesday as its new AI chatbot, Bard, shared inaccurate information during its promotional demo, and its event failed to impress. This event raises concerns that the company is losing ground to rival Microsoft. Experts noted that Bard made a factual error in its very first demo. In the GIF shared by Google, Bard answers the question,
"What new discoveries from the James Webb Space Telescope can I tell my 9-year-old about?"
Bard offers three bullet points, including the incorrect statement that the telescope "took the very first pictures of a planet outside of our own solar system."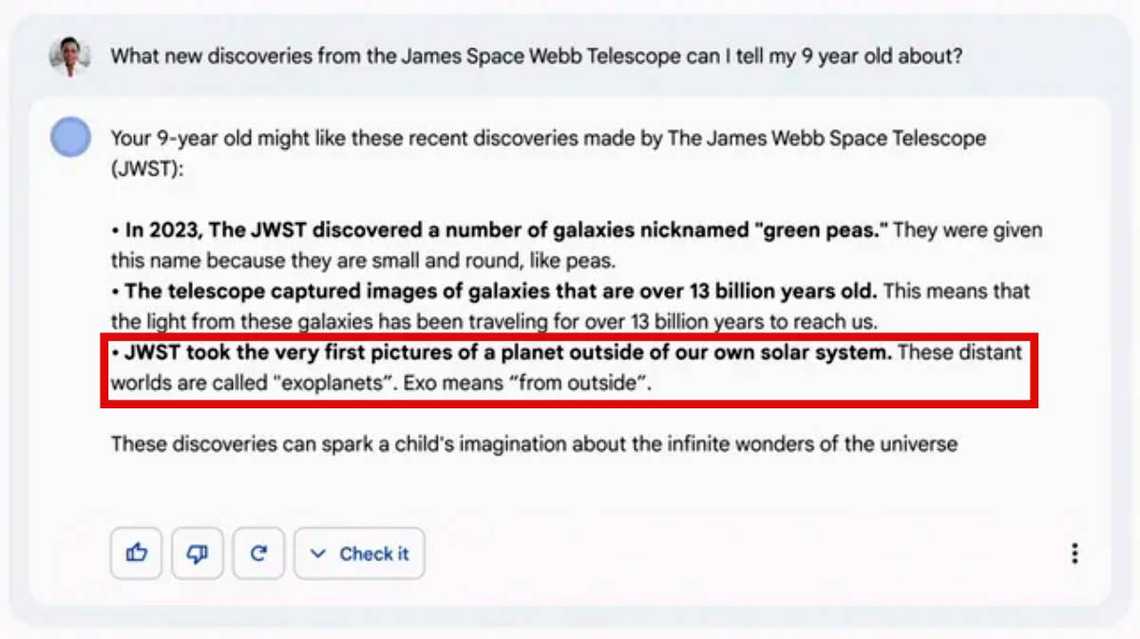 An exoplanet is a planet outside the Solar System. These planets are difficult to detect because they do not emit light and are too dim to be seen directly. The first exoplanet was discovered in 1995, and since then, thousands of exoplanets have been discovered. Most of the exoplanets discovered are very different from the planets in our solar system.
The correct answer to the question asked in the demonstration by Bard is that the first-ever image of an exoplanet was taken in 2004 by the Very Large Telescope (VLT) in Chile. The planet, called 2M1207 b, orbits a brown dwarf and is 5 times more massive than Jupiter. It is located in the constellation Hydra, 230 light-years from Earth. The image was produced using three near-infrared exposures with the NACO adaptive-optics facility at the 8.2-m VLT Yepun telescope at the ESO Paranal Observatory. The photo was based on three near-infrared exposures (in the H, K, and L wavebands) with the NACO adaptive-optics facility at the 8.2-m VLT Yepun telescope at the ESO Paranal Observatory.
The James Webb Space Telescope (JWST) is a state-of-the-art space-based observatory that specializes in infrared astronomy. It was launched in December 2021 and became fully operational in the summer of 2022. The Telescope has observed distant galaxies at the dawn of the universe and taken exquisite views of Jupiter, among other early results. Its high-resolution and highly sensitive instruments enable it to capture images of celestial bodies too old, distant, or faint for the Hubble Space Telescope to observe. JWST's capabilities open up new realms of exploration across various fields of astronomy and cosmology. This includes observing the earliest stars and tracking the formation of the first galaxies, as well as conducting detailed examinations of the atmospheres of potentially habitable exoplanets.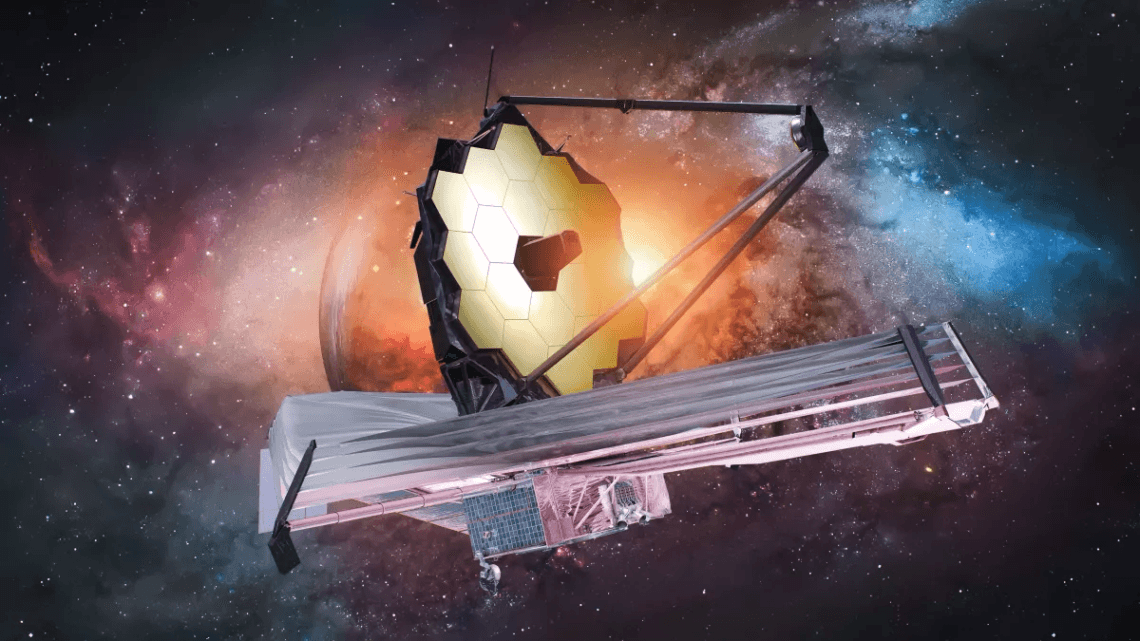 The launch of Bard, the new chatbot from Google, was intended to be a significant moment in the development of AI. Instead, its debut was marred by a factual error in its first demonstration. The incident highlights the challenges that companies face when developing AI technologies, particularly those that involve complex scientific data. As the development of AI continues to gather pace, it is clear that accuracy and reliability are essential for building trust with users.